Blog: Article
80% RG65 - Auckland, NZ
22 months ago
Hi, Ive finally completed an 80% RS 650 at 500mm o/all length, beam 120mm. Mast height will be 760mm and bulb weight 370g. 2mm balsa planking, 1.5mm balsa deck.Fin and rudder from 4mm formica (switch board material). total weight is 650g. I tried it initially using a Micro Magic "C" rig before making a new rig.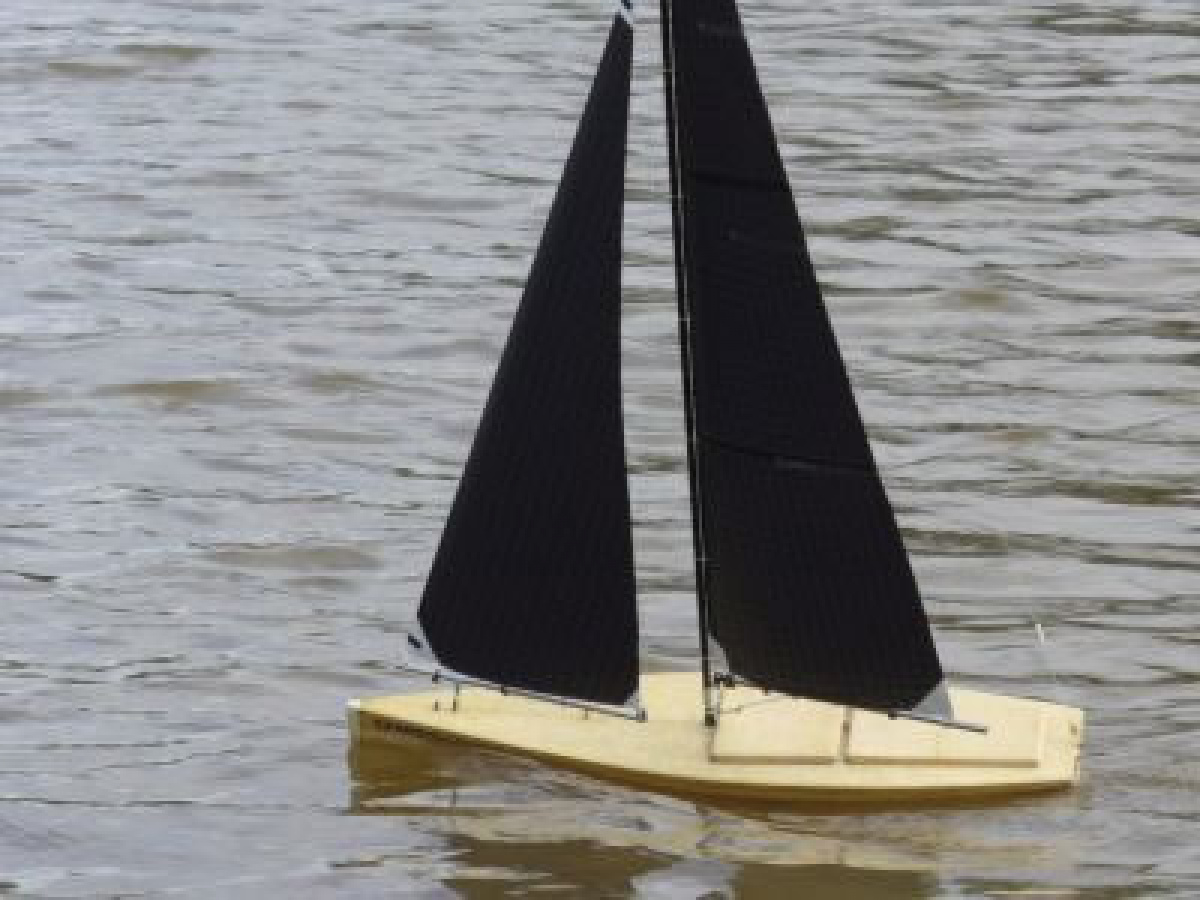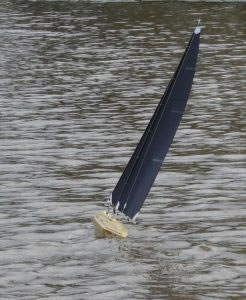 The new rig is finished, both sails have 180mm foot, the mast is 760mm 6mm carbon tube, booms are 5 and 6mm S/S knitting needles. The boat is quite fast but needs a fair bit of wind to really fly, the drifting conditions in AKL the last few good days aren't quite enough. I'll try to get some on water pix next week. I've reduced the bulb weight to 325g which seems to be enough.
I first coated the inside with a thin coat of varnish, and later found a spray can of blue engine enamel that had lost its gas. I brushed a thin coat on the inside just to use some of it. Outside is 2 coats of epoxy brushed on. I made a set of sails for a Victoria which I bought for $88, got the material from Kite Works in Symonds st, he had several colours available. I selected Black just to be different. There was a little left over, just enough to make these ones. Gaffa tape for corner patches. The sail servo is a GWS 2BBMG ( I got 2 for $10 off Trade Me, they had no mounting ears), the rudder servo is a generic 9g servo. I'm using a FlySky 2.4GHz radio. Rx's are $10 from Hobby King.
I got a few pics today at Lake Panorama in Henderson Heights. Light and very variable conditions.